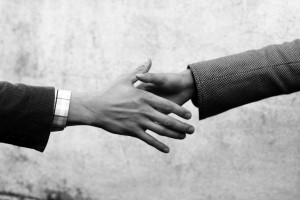 Founded in 2000, the "George Papu" law office provides complex services of legal assistance (consulting) and representation before public authorities and judicial bodies in most areas of legal activity in order to protect and make effective the legitimate rights and interests of our clients, being able to represent them before all courts, regardless of their level.
Generally, we have been assigned with comprehensive and difficult cases and projects, for which we have always found viable solutions and which completed both our area of expertise and professional experience.
Years of experience have taught us that there is always a solution, regardless of its chances, most often the proposed legal solution, even in extreme cases, being the one that brought success.
The thorough analysis of the cases or projects, before being accepted, has allowed us to evaluate the chances of success and to inform the clients on all aspects, weak and strong points, in order for them to have a complete image on the situations, which could allow them to take certain decisions in their activity.
The consultancy activity carried out mainly in the areas of private and public law was founded on the relevant experience in the representation activity both before state authority, private law entities and judicial authorities as well.
The legal activity is performed under the permanent coordination and approval of the office holder, lawyer George Papu, in consultation with all lawyers who contribute to the settlement of the case or project assigned by the client.
In addition to the activity of the lawyers of "George Papu" Law office, we collaborate with academic law specialists, we work together with experts, auditors, liquidators, industrial property advisers, legal executors, notaries, journalists, other specialists in legal and judicial activity related fields, and also in areas of interest to the situation for which our services have been requested.
We are committed to providing our legal services at high quality standards which could meet our clients' expectations and represent points of view and insurmountable defenses for the judicial authorities or convenient solutions to our customers' partners.
We are committed to solving our clients' problems in a professional and viable manner, so that the clients could get loose and leave their problems to us.
We are committed to the exhaustive documentation and information on the assigned cases or projects, and to maintaining a good reputation in the legal and business environment.
Our clients have requested our services mainly on long term, as we are concerned with creating a lasting relation with people hiring us.
Among our legal entity clients, from the set up of our law office to present, we can mention two foreign banks (one of them being one of the first international banks), public interest institutions, manufacturing companies (of trucks, metal profiles, cold meats etc), companies editing important national daily newspapers or national fashionable publications, importers of food products or mobile equipment, international transporters, consultants in many fields namely human resources, as the holder of the Law office and the collaborators perform other consulting and representation activities for important clients such as the major domestic oil companies or the major casinos, an insurance company, a leading foreign radio station broadcasting in Romanian as well etc.
We have worked and still work for individuals, most of them public persons or who enjoy notoriety, both in criminal and mediated civil cases (press disputes etc.).